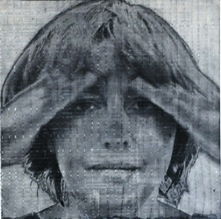 Antonietta Covino-Beehre was born in Avelino, Italy and arrived in Australia with her parents at a young age.

Her imagery is inspired by Italian history and folklore , and its juxtaposition within her multi-cultural family life in Melbourne. Her works incorporate multiple disciplines including: printmaking, sculpture, drawing and photography.

Covino-Beehre obtained her Master of Arts in 2002. With a technical fascination for printmaking she attended a month long workshop in July 2008 at Tamarind Institute, at the University of New Mexico.

Covino-Beehre won the prestigious Fremantle - Print Award in 2003 with her 'Studio D'una Citta'; a work incorporating etching, cyanotype, woodcut, and lithograph printmaking processes. Additionally, in 2004 she exhibited in Genoa, Italy at the Art Di Ritorno Genova European City of Culture.


Her work is represented in national, state and regional art galleries and in corporate and private collections in Australia.